General Dentistry
Restorations
Schedule an appointment and enjoy a
special rate for opening a file!
Exclusive Offer*
Open a file in one of our three ExpertDent clinics and receive a discount of $20 using the promo code:
PROMO CODE: EXPERTPROMO
Schedule now for an appointment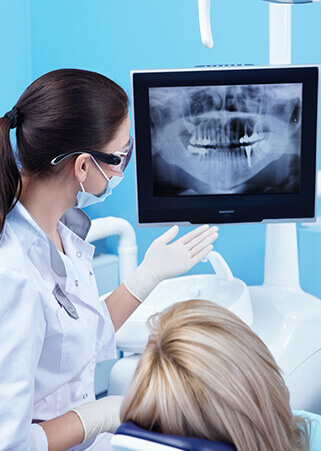 Restaurations
Financing Available
Filling, restoring and sealing are three methods used to the fill empty space after removing of a cavity.
At ExpertDent, we offer two types of materials to restore a tooth :
Ceramic (CEREC)
Ceramic (without metal)
Aesthetic (same colour as a natural tooth)
Long-lasting
Strengthens the tooth since the ceramic is glued directly to the tooth
Protects and preserves most of the natural tooth structure
Ideal for repairing cavities, breaks or all other imperfections
To this day, ceramic is the material that closest resembles a natural tooth both for its durability and form.
Composite Resin
Mainly made of a polymer material (plastic), and very tiny, hard inert particles
Aesthetic (same colour as a natural tooth)
Ideal for fixing cavities, breaks, and small or average size imperfections
Less sustainable for larger repairs than amalgam (silver fillings made of mercury) and ceramic fillings.