General Dentistry
Complete Examinations
Schedule an appointment and enjoy a
special rate for opening a file!
Exclusive Offer*
Open a file in one of our three ExpertDent clinics and receive a discount of $20 using the promo code:
PROMO CODE : EXPERTPROMO
Schedule now for an appointment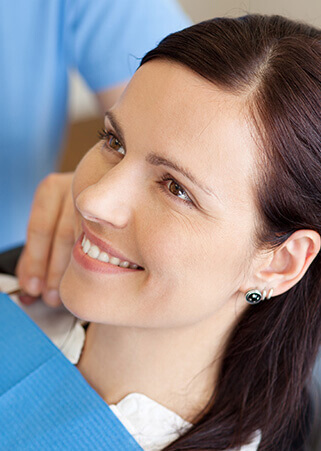 Complete Examinations and Cleanings
Financing Available
Cleanings and Examinations
Depending on your situation, the dentist and hygienist will recommend visiting the dentist for regular check-ups every 3, 6 or 12 months to care for your dental health. During your appointment, the dentist will do a thorough exam, while the hygienist removes tartar and polishes your teeth.
Complete Examinations
A complete examination is generally performed during your first visit to the dentist because it allows a complete and detailed evaluation of your dental health. The dentist and hygienist will evaluate your articulation, gums, muscles, soft tissue, teeth and appearance of your smile with the help of a visual exam, x-rays and images.