General Dentistry
Restorations
Schedule an appointment and enjoy a
special rate for opening a file!
Exclusive Offer*
Open a file in one of our three ExpertDent clinics and receive a discount of $20 using the promo code:
PROMO CODE : EXPERTPROMO
Schedule now for an appointment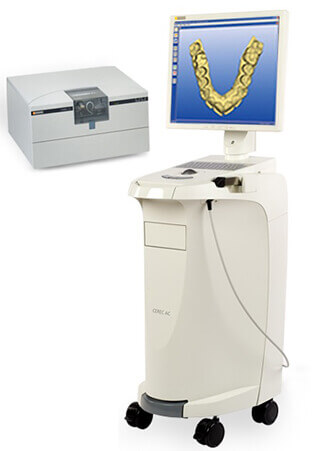 Crowns
Financing Available
Crowns (CEREC in one Appointment)
A damaged tooth, whether by a large cavity, large filling, or having undergone a root canal, needs to be strengthened to avoid breaking, which could cause its loss. In this case, a crown is the best option because it completely covers the natural tooth to restore its strength.
There are two materials used to make a crown:
Ceramic (CEREC)
Ceramic and Metal
These are the many advantages of a ceramic crown (CEREC) versus a metal and ceramic crown:
Fabrication and placing in a single appointment
No impressions necessary
Protects and preserves most of the natural tooth structure
The ceramic (CEREC) is the most aesthetic material because it mimics the appearance of a natural tooth both for its durability and form.