Orthodontics
Removable Appliance
Schedule an appointment and enjoy a
special rate for opening a file!
Exclusive Offer*
Open a file in one of our three ExpertDent clinics and receive a discount of $20 using the promo code:
PROMO CODE : EXPERTPROMO
Schedule now for an appointment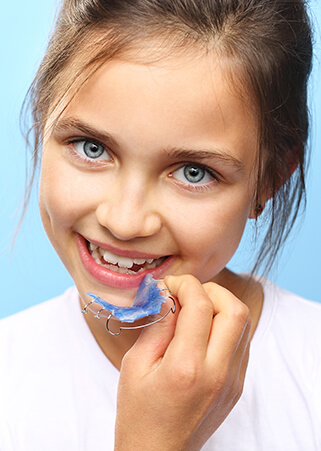 Removable Appliance
Financing Available
If certain problems are detected at a young age, the dentist might suggest pursuing an interceptive treatment that can reduce the chances of resorting to a more complex orthodontic treatment. Removable mouth appliance are commonly used to fix a narrow palate or realign the jaw.